Silver
---
OxyGuard – We develop, design and manufacture equipment for aquaculture.
We are committed to be the fish farmer's first choice – in terms of technology, reliability, and service. It is our vision to be the preferred partner and solution provider to all companies and institutions that care about water quality measurement and monitoring.
We deliver state of the art solutions for all types of facilities, including advanced land-based RAS. We have introduced new standards for aquaculture practise several times and with more than 30% of the staff dedicated to R&D we are continuously engaged in the development of the sector.
Under the slogan "Clear the path" we try to pave the way for our customers. Technology often drives the development of a market. Therefore, we strive to foresee the future in order to provide our customers with the technological solutions needed to compete on the future market for aquaculture.
We were the first to introduce dynamic control of the entire fish farm, and we are constantly working on creating new, better and ground-breaking inventions for aquaculture.
We deliver solutions ranging from simple hand-held meters, to elaborate farm management and control equipment and advanced digitalisation tools. With customers in over 120 countries, we have an extensive network of dealers who can provide customers with service in your native tongue.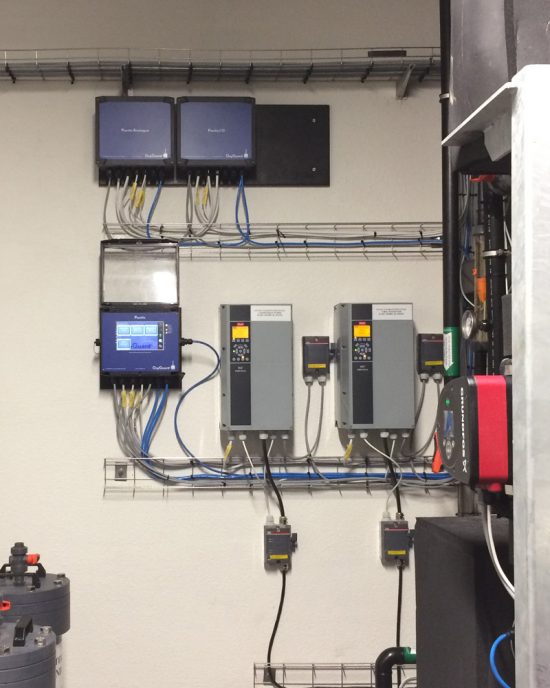 For more information visit: www.oxyguard.dk