July 28, 2020 By Nestor Arellano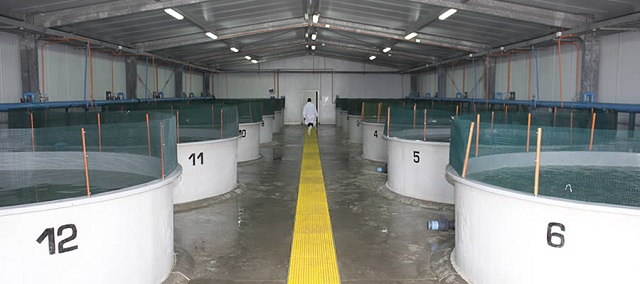 Chilean aquaculture company Acuícola del Norte SA (Acuinor) recently announced it is ready to begin operations at its recirculating aquaculture system (RAS) facility located in the middle of the Atacama desert.
This comes at the end of a 13-year research and development project aimed at developing the technology to farm southern Yellowtail amberjack, according to a report from the Spanish aquaculture news site,  Mispeces.com.
The Atacama desert is some 20 kilometers from the city of Caldera on the Pacific coast, west of the Andes Mountains. The desert is one of the two driest deserts in the world and has been used as an experimentation site for Mars expedition simulations.
Acuinor developed its Yellowtail amberjack cultivation method with its own money and the support of Corfo, the Chilean government's production and development corporation. The work was part of a series of projects under the Chilean Aquaculture Diversification Program and the Strategic Technological Program for the development of technologies for raising Yellowtail amberjack.
Cultivation of the species from eggs to a commercial size of five kilos can take 14 to 15 months in RAS environments and ponds, said Muriel Teixido, program manager and commercial manager for Acuinor.
He said the national RAS program for Yellowtail amberjack was being pursued to develop local technology and reduce reliance on importing.
---
Print this page