Webinars
RAS Webinar Series: Beyond technology

RAStech, in collaboration with BioMar and Benchmark Genetics, presents a two-part webinar series focused on the role of fish biology and nutrition in recirculating aquaculture system (RAS) environments. These webinars will feature presentations from subject matter experts on RAS sustainability and fish welfare, with real-world insights from major RAS producers.
Webinar 1
RAS sustainability: Fish and feed
Jan. 13, 2021, 1pm EST/7pm CET
This webinar has ended. Missed it? View the recording here. 
Recirculating aquaculture systems have been touted for the sustainability features of the technology. In this webinar, we go beyond the systems and focus on the species. Sustainability experts from Benchmark Genetics and BioMar will outline some key concepts from the genetics and feeds perspective, respectively. Plus, hear from an executive from a major RAS salmon producer about the company's RAS journey and the role of sustainability in its business operations.
Presenters
The critical role of genetics in sustainable RAS production
Dr. Morten Rye, director of genetics, Benchmark Genetics
Dr. Morten Rye is the director of genetics at Benchmark Genetics, a global leader in the development of genetically improved stock for aquaculture industries worldwide. Benchmark Genetics runs state-of-the-art selection programs for salmonids in Norway, Iceland, and Chile, and marine shrimp (P. vannamei) and Nile tilapia in Colombia and the USA. Benchmark Genetics also provides advanced genetic services to external clients, several of which ranked among the world's largest aquaculture producers within their respective species. Rye earned his Ph.D. in Animal Breeding from the Agricultural University of Norway in 1992 on salmon genetics, and he has co-authored more than 60 scientific publications on genetics and selection in aquaculture. He started his career in Akvaforsk in 1986, continued in Akvaforsk Genetics Center (AFGC) from 2000 until AFGC was acquired by Benchmark in 2015.
Sustainable feed
Vidar Gundersen, global sustainability director, BioMar Group
Vidar Gundersen started working in the fish feed industry after completing his MSc in Marine Biotechnology. In his previous role as a product manager, he implemented several product concepts and started building the company's overall sustainability and smart feed concepts. After completing his MBA in marketing management and sustainability communication, he has since specialized in sustainability in the aquaculture industry, with a leading role in marketing, product strategies and business development within the BioMar Group.
Producer's perspective
Anders Hagen, CEO Columbi Salmon
Webinar 2
The test of every good farming system is in the quality of the fish. Fish welfare is sometimes overlooked when talking about RAS systems, and yet it is one of the most vital components in achieving product quality. In this webinar, experts from BioMar and Benchmark Genetics will discuss key aspects for achieving optimal fish health and welfare in RAS, and Danish Salmon will provide a unique user perspective on the subject. Plus, Benchmark will present some important insights from a new global survey of RAS operators.
This webinar has ended. Missed it? View the recording here.
Presenters
Role of feed in fish welfare
Oda Skognes Høyland, BioFarm manager, BioMar Norway
Oda Skognes Høyland is a marine biologist, specialized within water quality and nutrition in land-based production systems, including RAS. She is part of BioMar's global RAS team that advises on technical, biological and nutritional topics for RAS systems worldwide..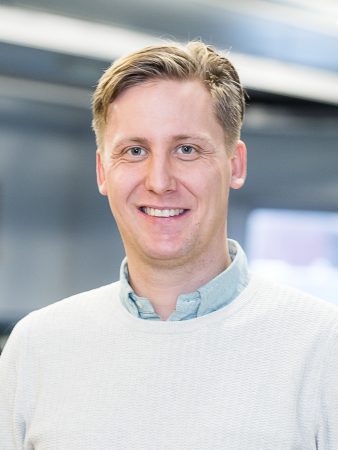 Biosecurity in RAS production: A breeder's perspective
Rudi Ripman Seim, head of fish health, Benchmark Genetics
Rudi Ripman Seim is head of fish health for the genetics division of Benchmark Genetics, supervising the health and welfare of all animals in the company's in-house breeding programmes. His responsibility includes internal production as well as advising the division's sales team and customers on the area of fish health and welfare. Rudi holds an M.Sc in Aquamedicine and a BA in Economics and Administration and has 15 years of experience in the global aquaculture industry.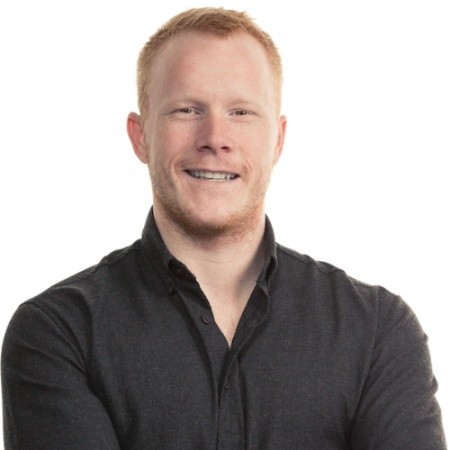 Producer's perspective: Danish Salmon
Kim Hieronymus Lyhne, CEO, Danish Salmon A/S
Danish Salmon A/S is located in Hirtshals, Nordjylland, Denmark. The company produces Atlantic salmon in its state-of-the-art land-based recirculating aquaculture system.
Results from Benchmark Genetics' new survey of RAS producers
Geir Olav Melingen, commercial director, Benchmark Genetics
Geir Olav Melingen joined Benchmark Genetics in 2019 as the commercial director, in charge of all commercial activities globally. Before joining Benchmark, Geir Olav has worked in the pharmaceutical industry, and has been the CEO of Fishguard, and the CEO of the Bergen Aquarium. Geir holds a Ph.D in Aquamedicine from University of Bergen and has worked in aquaculture since he was 10 years old.
This webinar series is sponsored by